Blogs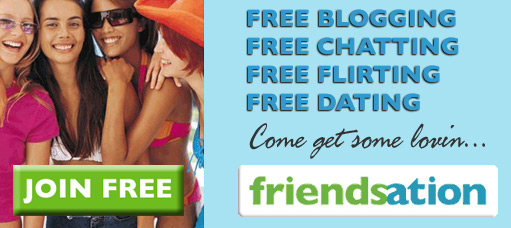 Free Blog
Become a friend with benefits instantly - absolutely FREE blogging, chatting, dating and flirting!
At Friendsation we offer FREE blogging to give you your own voice on the web and mobile. It's your personal space to hang out, keep a personal dating diary, or collect share and share thoughts and images from your life.
Many people use a blog just to share their own thoughts, while others have thousands of loyal readers. Check out our featured blog columnists who will discuss entertaining topics whether its life, love or music. It's FREE to join, meet me at Friendsation.